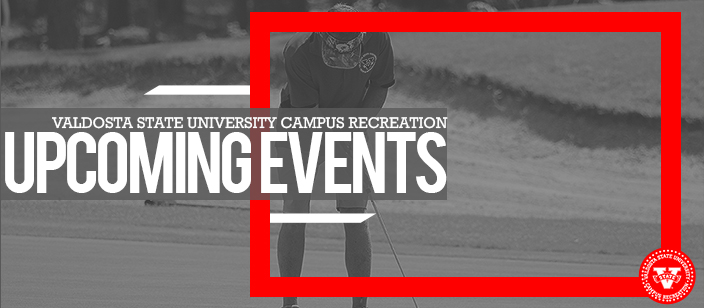 Upcoming Events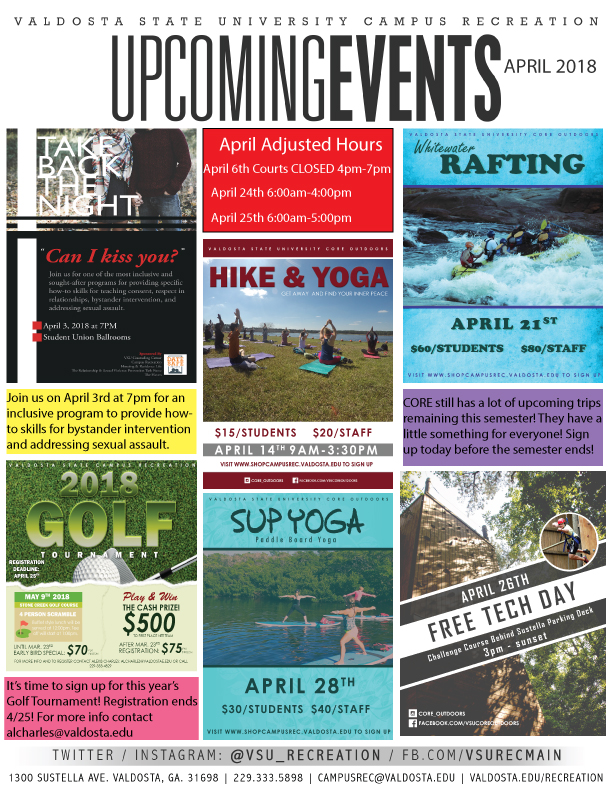 Join us on April 3rd at 7pm for an inclusive program to provide how-to skills for bystander intervention and addressing sexual assault.
It's time to sign up for this year's Golf Tournament! Registration ends 4/25! For more info contact alcharles@valdosta.edu
CORE still has a lot of upcoming trips remaining this semester! They have a little something for everyone! Sign up today before the semester ends!
Front Office
229.259.5088
After Hours
CORE Outdoors
IM and Club Sports
Aquatics
Fitness
Campus Address
1300 Sustella Ave.
Valdosta, GA 31698
Mailing Address
1500 N. Patterson St.
Valdosta, GA 31698